Expertise
GRIMONPREZ GEARS & GEARBOXES companies are your partner for all your gears, transmissions and gearboxes projects.
We manufacture high quality gears, reducers and multipliers. And internally perform the following operations:

Turning
Milling
Gear cutting
Broaching
Slotting
Heat treatment
Cylindrical grinding
Gear grinding

With the GRIMONPREZ companies, you are guaranteed to have tailor-made support according to your projects.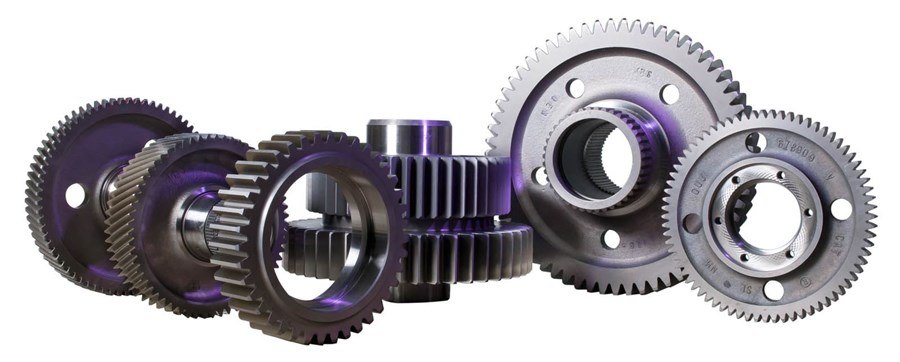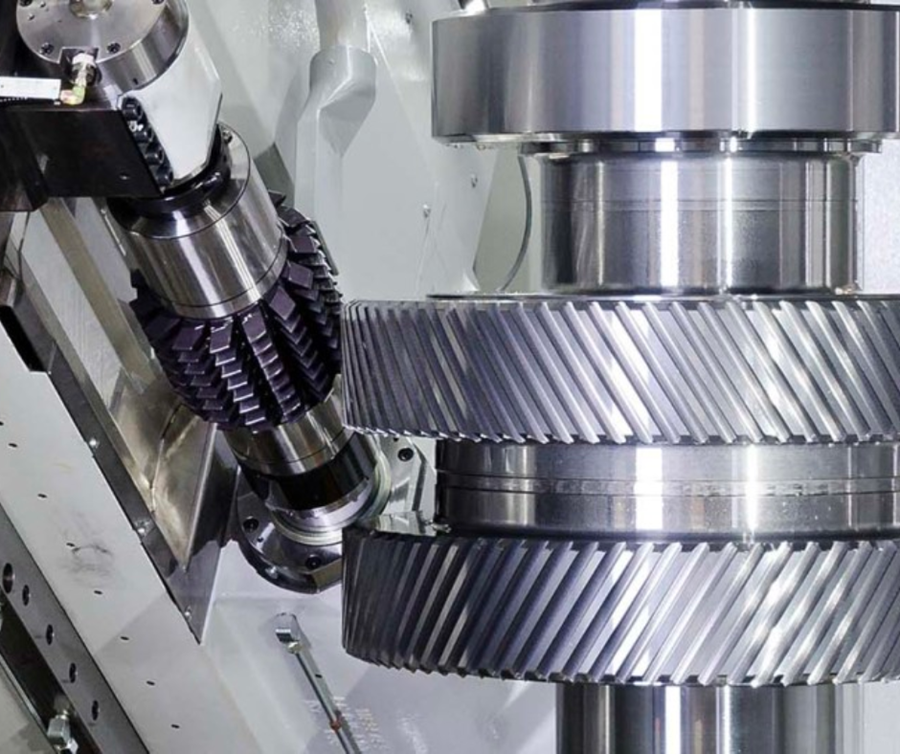 Gear hobbing
Gear hobbing is the most widely used process for manufacturing gears by removing material, regardless of size.
It is based on the basic principle of a wheel system (the gear) and an endless screw (the hob). During the cutting process, they turn in coordinated rotational movements.
Thanks to this technique, it is possible to manufacture:

Spur and helical gears
Module 0.5 to 14
Maximum teeth diameter: 600 mm
Maximum tooth length: 1000 mm
Maximum quality: DIN 4 (rectified)
Gear shaping
Gear shaping has the advantage of significantly reducing processing time and thereby increasing productivity.
Thanks to this technique, it is possible to manufacture:

Spur and helical gears
Module 0.5 to 10
Maximum tooth diameter: 500 mm
Maximum tooth length: 200 mm
Maximum quality: DIN 4 (rectified) / DIN 7 (cut)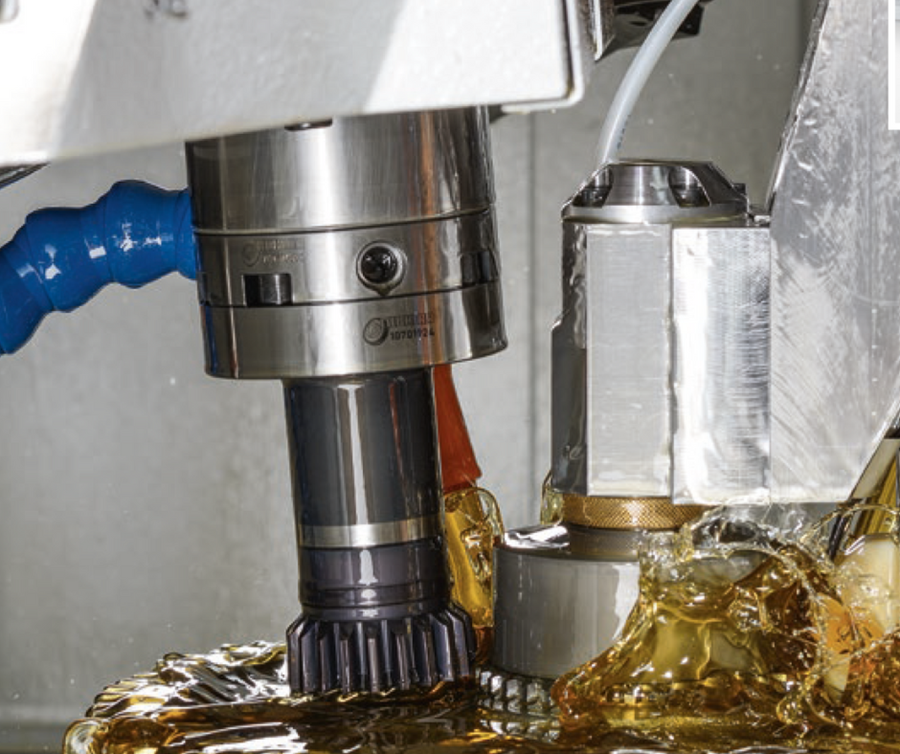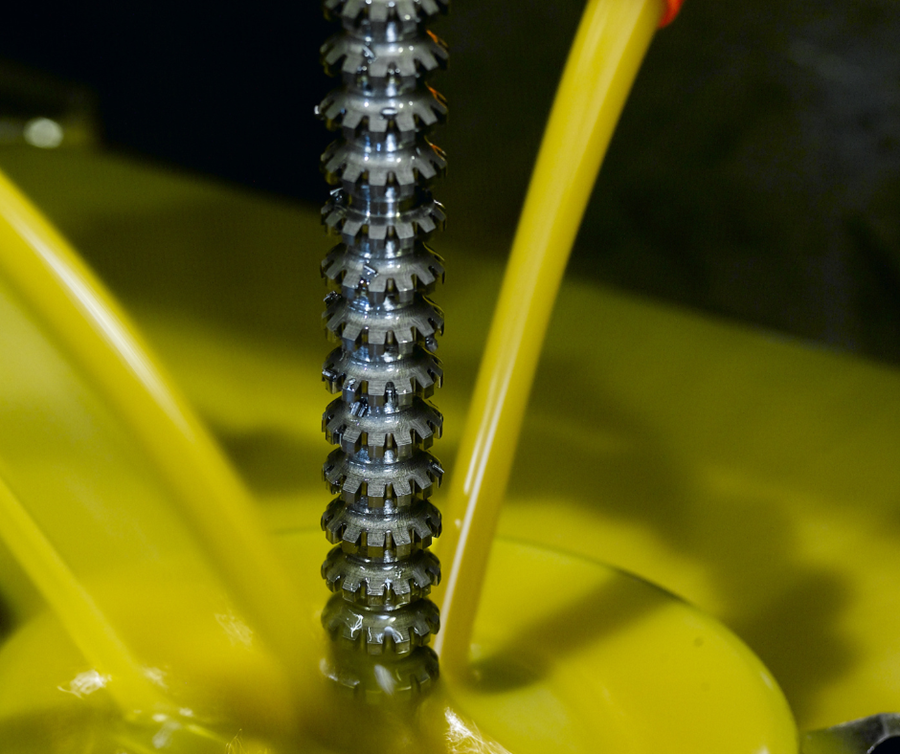 Special processes
We offer several special processes:

Deburring
Grooving
CNC broaching
Automatic straightening
CNC deep hole drilling
Deburring is the removal of burrs from a forged or stamped part.

Grooving consists of digging grooves, notches in the part.
CNC Turning
Turning is another machining process which consists in obtaining cylindrical or conical parts using cutting tools on lathes, by removing chips.

Gears with a diameter of 50 to 500mm are machined in small and/or medium series on multifunction turning centers in place and instead of conventional or numerically controlled lathes (horizontal single spindle, horizontal multiple spindles, vertical single spindle).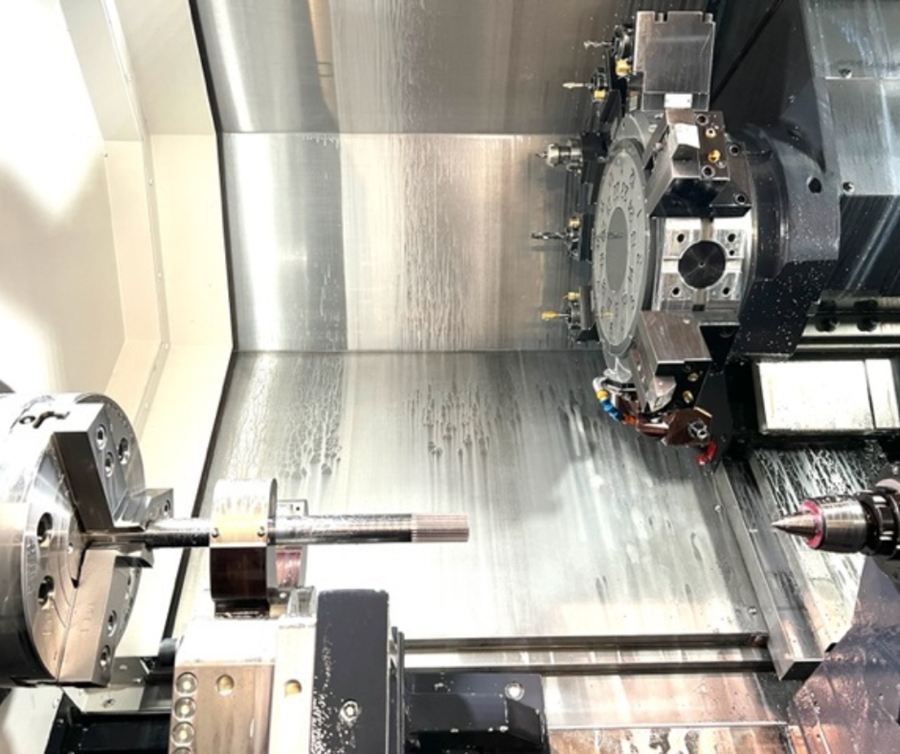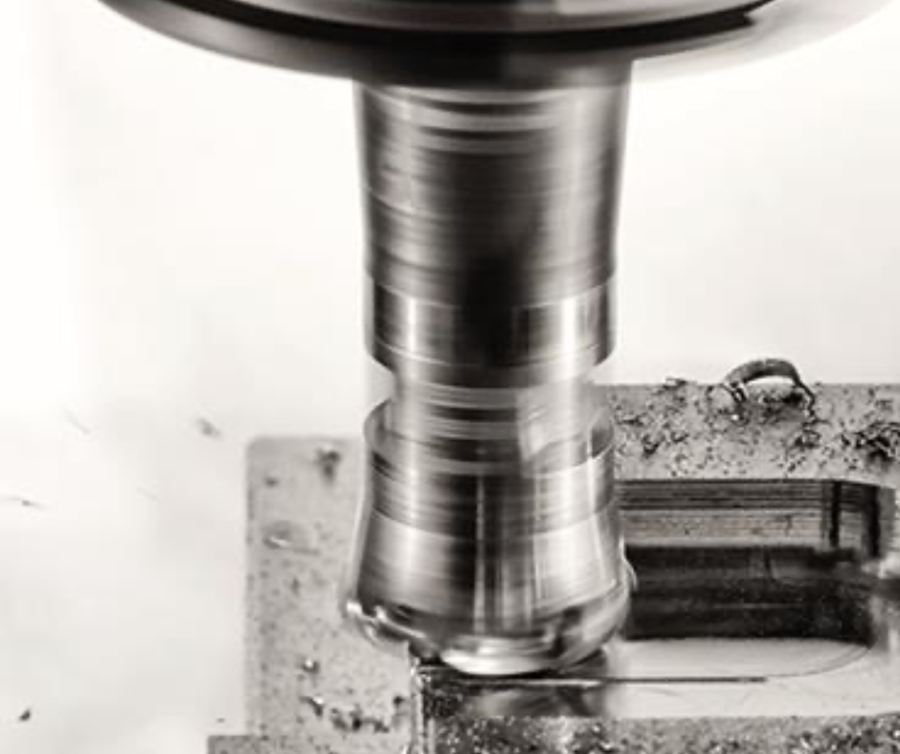 CNC Milling
Milling refers to the removal of material in the form of chips. We offer you :

Machining center with an additional 4th CNC axis
3, 4 and 5 axis machining
Machining of long parts
Drilling
Tapping
Cylindrical grinding
Cylindrical grinding consists of machining by abrasion. It makes it possible to obtain perfectly cylindrical surfaces. We grind teeth:

Exterior and interior

Diameter 50 to 500mm

In ceramic grinding wheel or CBN
In straight or oblique dive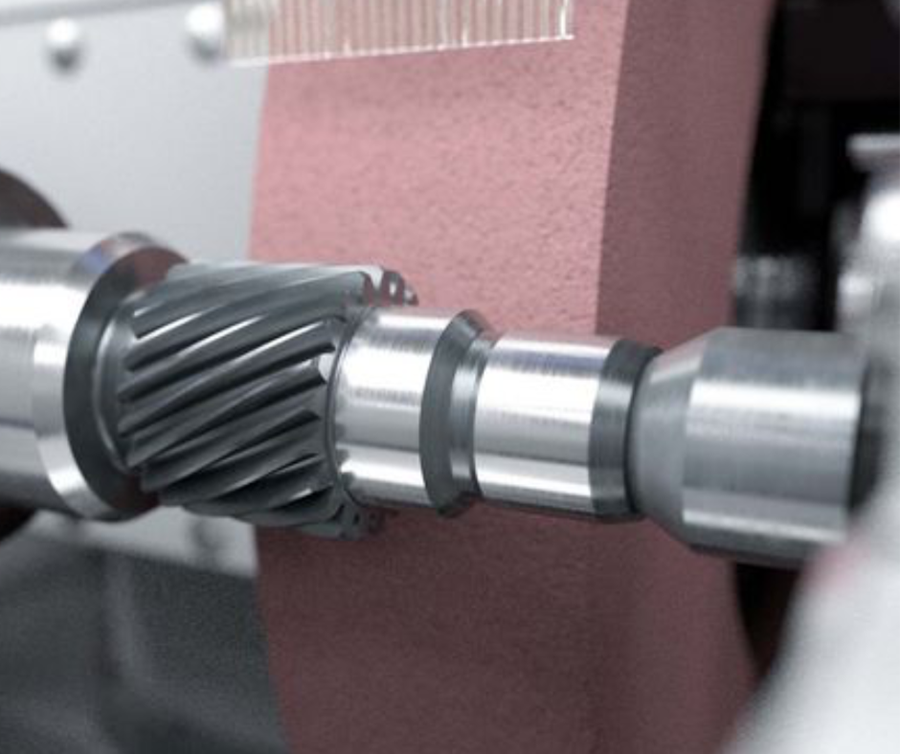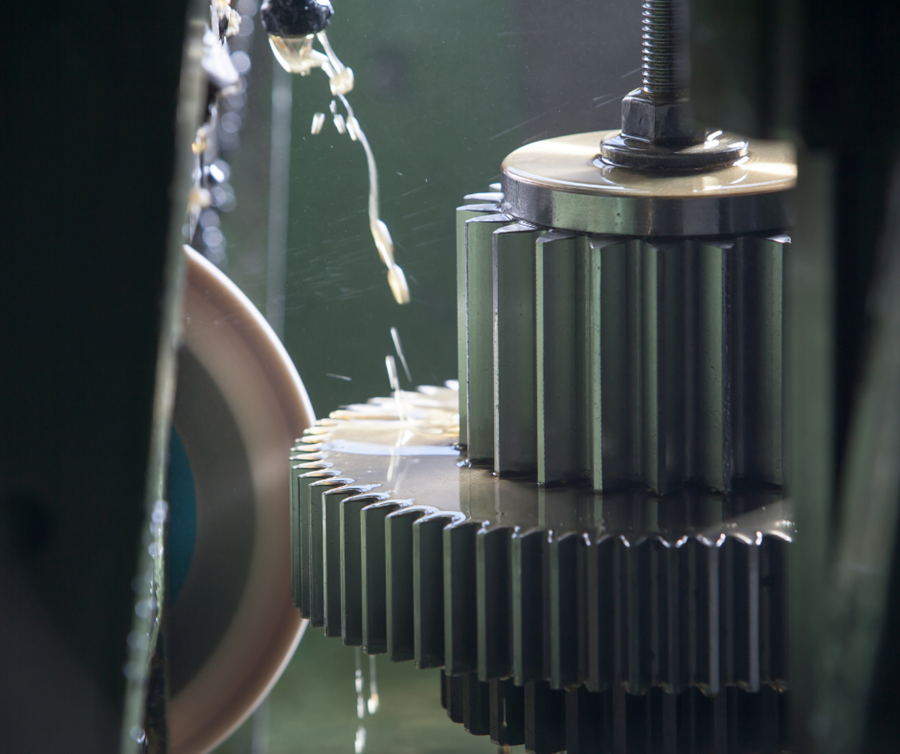 Gear grinding
Gear grinding makes it possible to finalize a gear-type mechanical part with the greatest precision
We grind gear:

Diameter 50 to 500 mm
Vitrified grinding wheel
Grinding in vitrified mother wheel
CBN wheel grinding
Heat treatment
Heat treatment consists of modifying the microstructure of materials such as metals and alloys, i.e. subjecting it to structural transformations through predetermined cycles of heating and cooling in order to improve their mechanical characteristics. : hardness, ductility, elastic limit, service life...
GRIMONPREZ TRANSMISSION GEARS offers the following heat treatment processes:

Induction hardening
Revenue
Carburizing
QPQ
Phosphating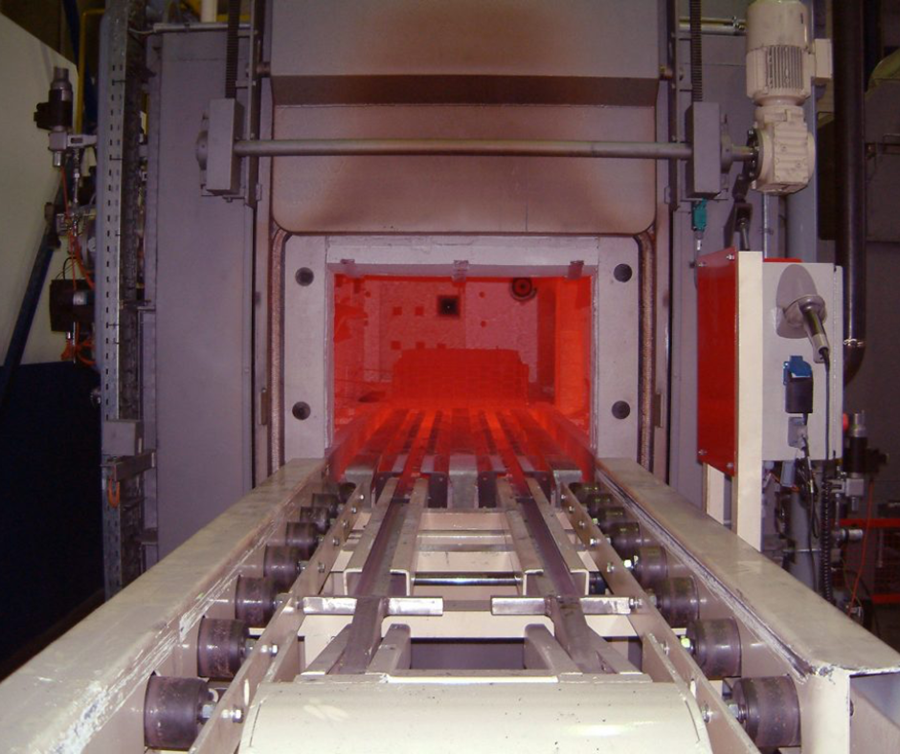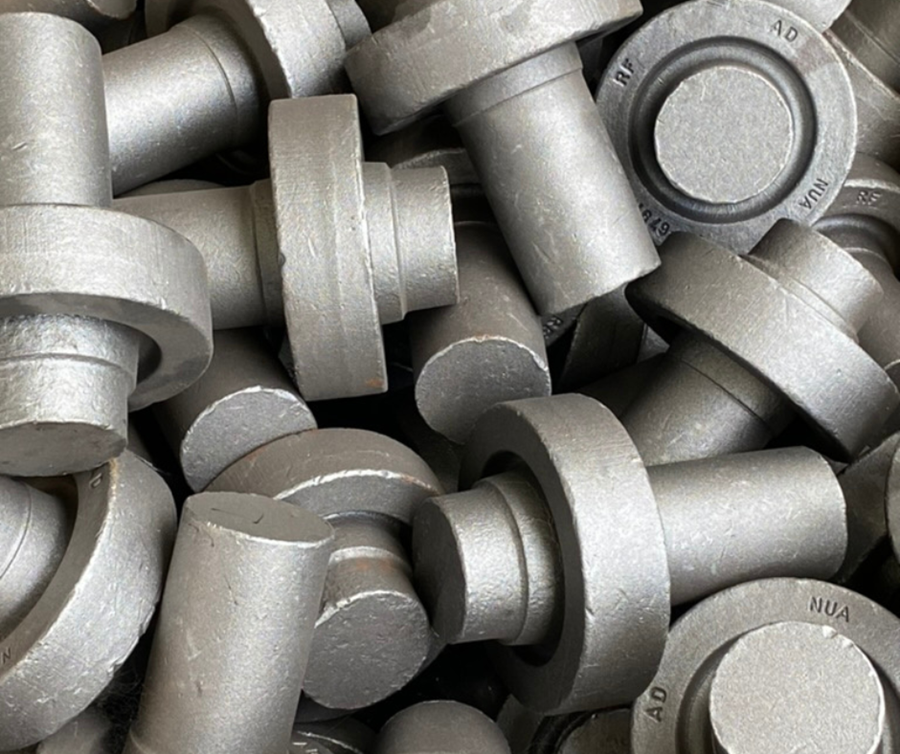 Forge
Thanks to a panel of European suppliers, we are able to offer you all types of high quality forges in order to meet all the needs of your projects.
Design office
Thanks to our dedicated design office, you have at your disposal a project team specialized in transmissions. Our engineers support and advise you in all your industrialization projects.
Our design office has a KISSsoft® license, which is a modular structure calculation software for the dimensioning, optimization and verification of mechanical components according to international standards. This allows us to offer you cost optimization solutions.